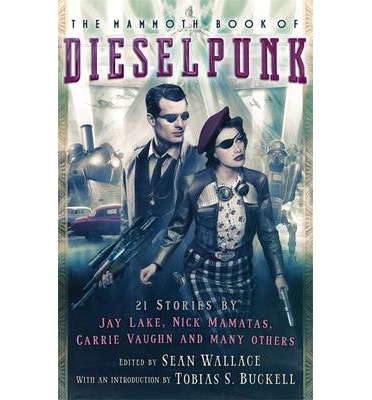 Hey ho, it's that exciting time of year again, when Award Nominations for the Sir Julius Vogels and the Australian Shadows are open!
So yes, I've got some eligible works, as do a whole lot of people I know. You can see other recommendations from the NZ Spec Fic community at the following sites:
My works which are eligible for consideration are as follows:
Short Stories
Endgame, in Fat Zombie, Permuted Press, edited by Paul Mannering (January 2015) – Horror
Elffingern, in In Sunshine Bright and Darkness Deep, Createspace/AHWA, edited by Cameron Trost (March 2015) – Horror
Floodgate, in The Mammoth Book of Dieselpunk, Running Press, edited by Sean Wallace (June 2015) – Dieselpunk
Long Fiction / Novella
Oil & Bone, in Insert Title Here, Fablecroft Publishing, edited by Tehani Wessely (April 2015) – Steampunk
Nominations for the Sir Julius Vogel Awards close on February 28th. Details on how to nominate can be found here.