The Fan Fund of Australia and New Zealand (FFANZ)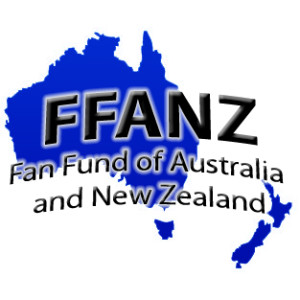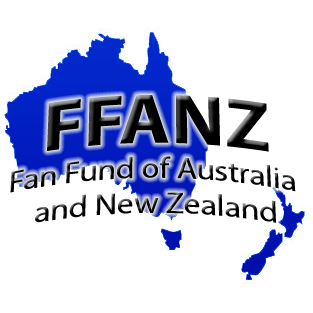 Welcome to my FFANZ page.
The Fan Fund of Australia and New Zealand was established in 1982 to encourage closer ties between fans in Australia and New Zealand.
The two countries play host to trans-tasman guests on alternate years. FFANZ exists solely thorough the support of fandom and the candidates are voted for by interested fans throughout the world. Money raised from votes, donations and sales are what enable the fund to exist. FFANZ relies on the continued interest and generosity of fans to ensure its future.
The official homepage for FFANZ can be found here.
2017 Race
This year's FFANZ race is a westward bound one, facilitating travel by a New Zealand fan to the 56th Australian Speculative Fiction National Convention, Continuum XIII – Triskaidekaphilia, to be held in Melbourne, Victoria, over Queen's Birthday Weekend, 9th-12th June, 2017. It is expected that after the trip the winner takes over as administrator of the fund, engages in fundraising for the fund, and that they promote links between the two fandoms via a trip report or other means.
Fundraising Efforts
If you're attending a convention, please consider dropping in on the Fan Fund auction being held there. These auctions raise money for a number of Fan Funds, including FFANZ, GUFF, DUFF, and many more.
Multi-award winning editors Dan Rabarts (that's me!) and Lee Murray are offering story critiques for interested writers, with funds raised going to the FFANZ fund. A critique for a story of up to 3000 words will cost $50, while a critique of a story up to 6000 words will cost $100. This will be an in-depth review and line edit, with a follow-up email to discuss the story in more detail if required. To enquire about this, please go across to the FFANZ – Story Critiques page and register your interest in the comments.
Dan and Lee have between them won a total of seven Sir Julius Vogel Awards, one Australian Shadows Award, and have placed in international short story competitions.
You can read Dan's Trip Report from 2014 Continuum X by making a donation using the button on the right of the screen. I will then send you out PDF, epub and mobi copies of the Trip Report.