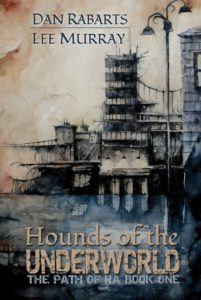 Winner of the Sir Julius Vogel Award for Best Novel 2017
"…a wild and gruesome treat, packed with mystery, action, and dark humor. Horror fans will devour it!" —Jeff Strand, author of Wolf Hunt
On the verge of losing her laboratory, her savings, and all respect for herself, Pandora (Penny) Yee lands her first contract as scientific consult to the police department. And with seventeen murder cases on the go, the surly inspector is happy to leave her to it. Only she's going to need to get around, and that means her slightly unhinged adopted brother, Matiu, will be doing the driving. But something about the case spooks Matiu, something other than the lack of a body in the congealing pool of blood in the locked room or that odd little bowl.
Matiu doesn't like anything about this case, from the voices that screamed at him when he touched that bowl, to the way his hateful imaginary friend Makere has come back to torment him, to the fact that the victim seems to be tied up with a man from Matiu's past, a man who takes pleasure in watching dogs tear each other to pieces for profit and entertainment.
"A dark tech-noir so near to our future,
it could be tomorrow, hard-boiled and hair-raising!
One of the best speculative fiction novels ever written."
—Paul Mannering, Engines of Empathy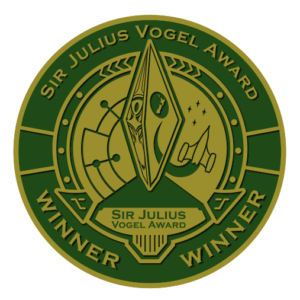 Hounds of the Underworld blends mystery, near-future noir and horror. Set in New Zealand, it's the product of a collaboration by two Kiwi authors, one with Chinese heritage and the other Māori. This debut book in The Path of Ra series offers compelling new voices and an exotic perspective on the detective drama.
"Filled with an incredible unity of voice and magnificent world building, Hounds of the Underworld was impossible to put down. I was hooked on the first page." —Jake Bible, Bram Stoker Award-nominated novelist and author of Z-Burbia, Mega, and Salvage Merc One
Co-written with Lee Murray, released by Raw Dog Screaming Press, July 2017
My partner in darkness, Lee Murray, and I are thrilled to announce that the first book in our collaborative novel series, Hounds of the Underworld: Book 1 of The Path of Ra has found a home with Raw Dog Screaming Press, to be released in 2017.  For more details see the Raw Dog Screaming press release here. With a dual protagonist structure, Hounds of the Underworld is set in a future New Zealand, and is speculative fusion of horror, detective noir, and black comedy.
Raw Dog Screaming Press is an independent American publisher dedicated to putting into print the highest quality literature from the fringe. If it's dark, deviant, off-kilter then they will sniff it out. And they do, with not one but two Bram Stoker Awards collected by authors Lucy A Snyder and Maria Alexander this past year, and a great stack of fiction in their stable, all of which "foams at the mouth". We hope that Hounds of the Underworld fits that description!
Jennifer Barnes of RDSP says of the acquisition: "In addition to being excited about the book, we're excited about the prospects of bringing genre work from New Zealand authors to the U.S."
We're excited too, and Lee and I already at work on the second book, to be released by Raw Dog Screaming in 2018.