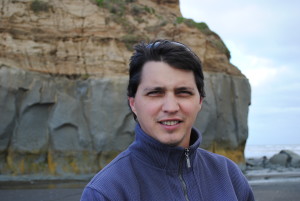 Here you'll find links to interviews I've done. So exciting.
In 2013, I talked to Gemmel Award-winning New Kiwi fantasy author Helen Lowe about writing in the dark.
In 2014, when Children of the Tide won the AHWA/Melbourne Zombie Convention, I was interviewed about the story and why writing horror was important. That interview is here.
In early 2015, I was interviewed by Susan Barker Allen of Wellington's Regional News. You can read the whole thing here.
In 2015, I also answered a few questions for the AHWA about my short story Elffingern, which appears in the anthology In Sunshine Bright and Darkness Deep. Facebookers can read it here, or you can also find it here.
In 2016, Lee Murray and I had an interview with our publisher Raw Dog Screaming Press as part of DogCon5, about collaborative fiction and community building and the state of publishing down under, which you can watch here.
In 2017, in the wake of taking a swag of Sir Julius Vogel Awards at LexiCon in Taupo, the AHWA's Greg Chapman interviews Lee Murray and I about winning pointy trophies, collaborating, and eyeballs. Read the full interview here.
Lee Murray has me over to her place to talk about books and writing and stuff.
The Australasian Horror Writers Association interviews me about my award-winning novella Tipuna Tapu.