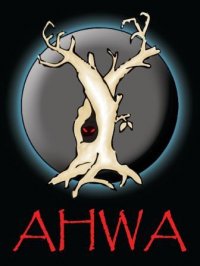 So we leave 2013 behind, and what a year it was. It had highs, it had lows, successes and failures. More on the good side than the bad, I think. And now we have the challenges of 2014 to look forward to. What will it bring? Well, there are a few things on the way already.
I have four stories in the pipeline for publication so far: My first-place winning tale Children of the Tide (AHWA/Melbourne Zombie Con short story contest) will appear on the Midnight Echo website sometime soon, along with an interview.
Keeping an Open Mind, my flash fiction which won third place in the SQ Magazine short story contest, will be published on their site in the near future.
I have a dieselpunk piece titled Dada, written in collaboration with my writing band, Cerberus (featuring Matthew Sanborn Smith and Grant Stone), appearing in the forthcoming issue of Andromeda Spaceways Inflight Magazine.
And just announced today, I'll have a piece appearing in the Permuted Press anthology Fat Zombie, edited by Paul Mannering. Endgame is a post-apocalypse story, which tackles the question of just how would you cope with the end of the world if it all really was just a game of chess?
In other news, I'm now officially a member of both the Horror Writers Association and the Australian Horror Writers Association. See the shiny new badges on the side of the page? You can say "Ooooh" and "Aaaah" now.
I am also on the list of eligible
writers for this year's John W Campbell Award, for new writers. I know that my chances of even making the final ballot, much less winning, are pretty much slim to none, but I'm stoked just to have done the hard yards and met the criteria to even be on the list. So much awesome.
Oh, and I recently appeared on fantasy author Helen Lowe's website, with a bit of a snapshot of who I am as a writer. Feel free to pop on over and have
a read. Helen is
the author of the David Gemmel Morningstar Award-winning novel The Heir of Night, and her website is well worth a browse around.
And I think that's all I have to say for now. Time to get back to the writing.