Well, 2019 roared out of the blocks and is already half-way around the track before many of us even noticed the starting gun had gone. So what's been going on?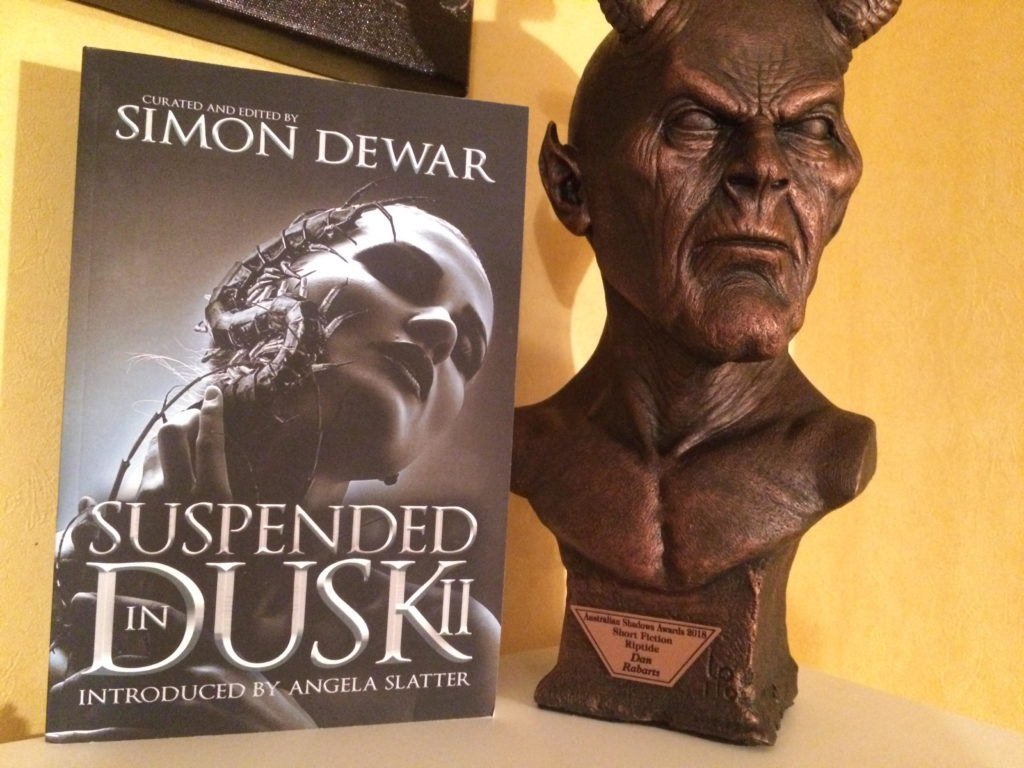 Biggest news in the writing world of Dan Rabarts is that this weekend the winners of the Australian Shadows Awards were announced, and my story Riptide, from Suspended in Dusk II (Grey Matter Press, 2018), has won the Short Fiction category. This is a story very near to my heart, so it was a real honour to see it recognised in this way. Huge thanks go out to editor Simon Dewar who accepted the story in the first place, as well as to Lee Murray for helping polish it up before that, and to my Dad, who made sure my use of Te Reo Maori was all well and good.
Earlier in the year, the anthology Gorgon: Stories of Emergence was released from Pantheon Magazine, including my story The Scorching.
Aside from that, I've been keeping busy with a heap of writing and related projects in the background. Lee Murray and I are powering towards the completion of the third book in the Path of Ra series, and I've started production of the audiobook of Hounds of the Underworld, both for Raw Dog Screaming Press.
I've written the first draft of the third book in the Children of Bane series, Sisters of Spindrift, and I'm currently working through line edits for the second book, Sons of the Curse.
Last weekend I attended Geysercon in Rotorua and had an amazing time catching up with old friends, meeting new people, talking on panels, and playing games. Sunday evening was the Sir Julius Vogel Awards and I was stoked to see Lee Murray head up to the front to receive more pointy trophies for her hard work.
The rest of the year looks set to be more of the same, grinding away at projects and hitting deadlines, around getting the kids to football and trying to catch up on GoT and make a dent in my TBR pile. So if you don't hear much from me, that's why. Stay sane out there, people. It's a crazy old world.