Book 3 of the steampunk/grimdark/madcap Children of Bane fantasy series, Sisters of Spindrift releases on January 29th, 2021. Pre-orders are open now!
To celebrate the release of this next adventure, publisher Omnium Gatherum is holding a Virtual Book Launch, and you can join us, wherever you are in the world!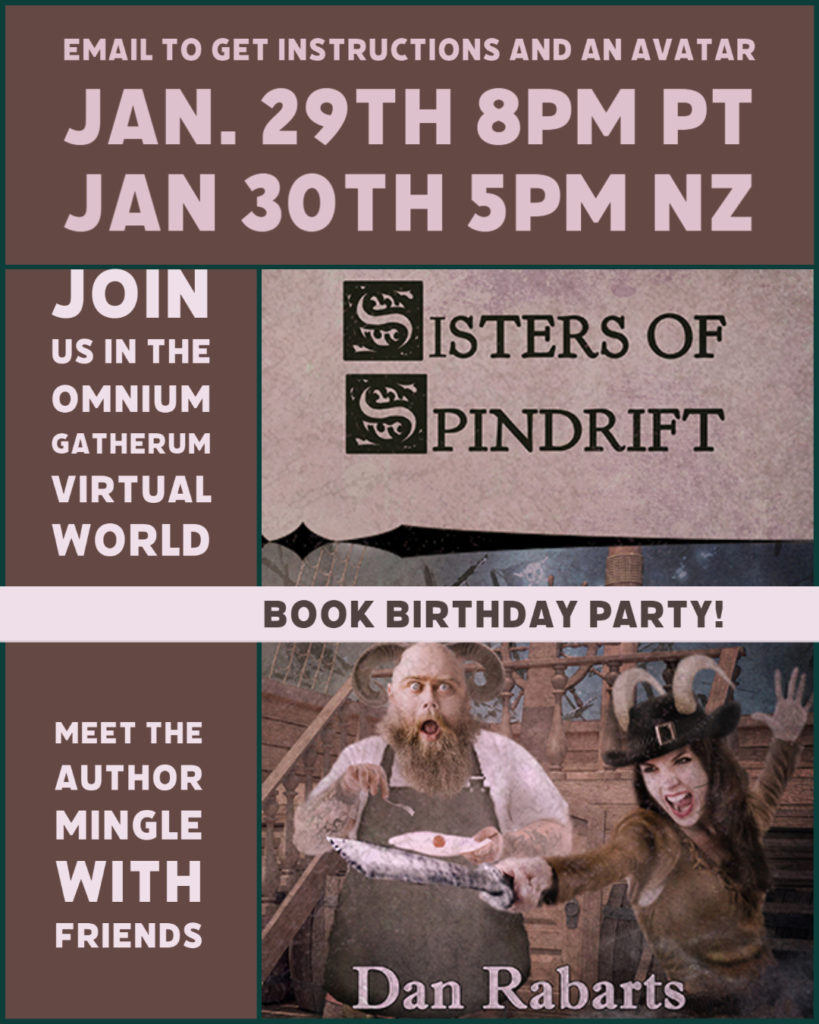 Our unlikely cook-turned-questing-hero Akmenos enlists the aid of his newly-discovered sisters Kaia and Aralea to help him find a heart for Cordax and bring her back to life, but can he trust them?
Kate at OG has built a virtual world where we can meet, mingle, chat, and consume imaginary finger food to celebrate the launch of Sisters of Spindrift. Complete with a sailing ship, blacksmith, butcher, campfires, racing dinghies, and alligators.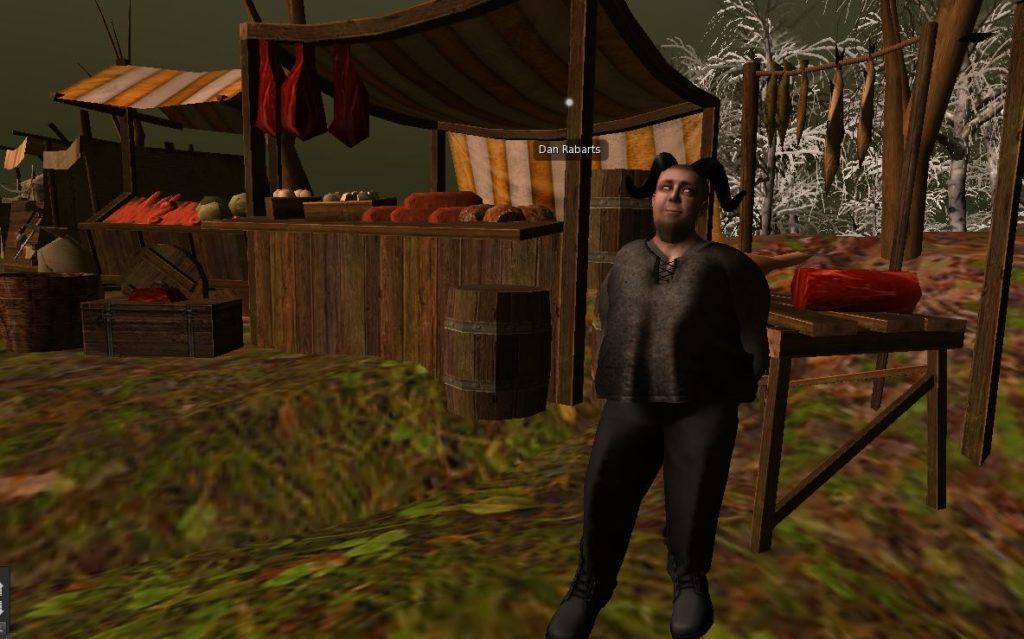 I'll be reading from Sisters of Spindrift, we'll have some author Q&As, maybe some guest readers, and almost certainly there will be boat racing. Kate will have books to give away, so make sure you're there! 
The book launch kicks off at:
8pm PST Friday 29th / 5pm NZT Saturday 30th January
There's a bit of software required (64-bit processor, 4GB RAM min requirements), and Kate will need to send you a user name, password, and instructions to set up and log in, but once that's done it's super easy to enter the world and come join us.
To join us for some fun, readings and giveaways, just drop me a line using the Contact form on the right of this page, and I'll let Kate know to get you set up.
It's not every day you meet the sisters your dad never told you about, and the first thing they do is criticise your cooking. But even if they are rogues and smugglers without a whit of culinary appreciation, if Aralea and Kaia can help Akmenos find a heart for Cordax and bring her back to life, that's a fish he's willing to fry.
Armed with little more than a recipe for success and the hope that he can trust these sisters more than his murderous, treacherous brothers, Akmenos sets off across the Aetheric Plane, while all the enemies he's been trying to avoid close in around him. Not to mention his other sisters, the real pirates, who seem awfully keen to meet him, though not in a friendly way. Because the universe has a way of balancing out its flavours.
Can Akmenos and the strange new friends he meets along the way outwit the guest list of foes who want him served up on their menu? For this family dinner, Akmenos is going to need to really cook up a storm if he wants to make it as far as the dessert trolley.