It's been a crazy couple of weeks since I managed to get this site reboot underway, which is why I haven't actually posted or updated anything, not even all my great news.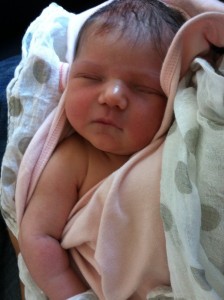 The biggest change in our life here is the arrival of our beautiful baby girl, on April 21st. As you can imagine, that has put a lot of things, including writing, blogging, and even the day job, on the back burner for a while.
But I have some announcements to make, which I'll follow up shortly with posts of their own.
Also, I will be putting a couple of posts up on my older sites to redirect folk over here in future. I won't actually be taking Freshly Ground or the Podagogue away anytime soon (as one of my announcements has to do with Freshly Ground) but I won't be posting over there anymore.
Just wanted to touch in and let you know I'm all still alive, just exhausted. And I'll be back soon.