With guest chef Akmenos, Son of Bane
A week after we all finished partaking of the Wild Magical Banquet, and I'm still not hungry. Guess that says something. Anyway, to make it easy to look back at this culinary experience, I decided to put the whole menu together into a single place, so you can easily look back and maybe give some of these fantastical recipes a go yourself.
Also, if you take a look back, you'll find excerpts from not only Brothers of the Knife and Sons of the Curse, but also the third book in the series, Sisters of Spindrift, to whet your appetite.
Apertif
Blood in the Arena (By Guest Barkeep Nicholas Diak)
Soup
Appetizer
Bacon-Wrapped Baby Vrock Drumsticks
Main Course
Spit-Roasted Unicorn Forequarter
Side Dishes
Dessert
Give one of these a try, with or without the official ingredient list, and you can score a copy of Sons of the Curse from publisher Omnium Gatherum just for posting the photo on their Facebook page.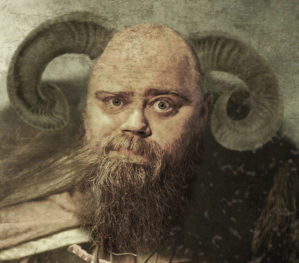 Akmenos, Son of Bane, is the kind of guy you wished you had making you breakfast while you were playing games of blood and empire, so you could regret not believing in him more when everyone else thought he was guilty of murder and espionage. Learn all about his adventures in the Children of Bane series, starting with Brothers of the Knife, and continuing in Sons of the Curse, by Dan Rabarts, published by Omnium Gatherum Media.