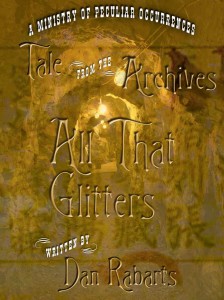 This has come to be a consistently exciting time of year for me – the day that the SV Final Ballot is announced. I've had three nominations over the past four years, one for non-fiction and two for short stories, but this year is something else again.
This year, I have two short steampunk stories, All That Glitters and Waking the Taniwha, in the short fiction category. The flash fiction horror anthology I co-edited with Lee Murray, Baby Teeth – Bite-sized Tales of Terror, appears on the ballot in the Best Collected Work category. And last but not least, I have been included in the Best New Talent category, which is both humbling and exciting all at once.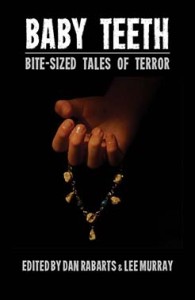 As well as that, two stories from Baby Teeth are on the final ballot for short fiction (Jan Goldie's Love Hurts and Piper Mejia's Lockdown), and Lee Murray has also made the ballot for her novella Cave Fever. Baby Teeth authors Eileen Mueller and Alicia Ponder are also there on the short fiction ballot, as are Matt and Debbie Cowens for their novella At the Bay of Cthulu, and Anna Caro with her novella This Other World. So our little book and its contributors have made a very strong showing on this year's list.
Another contender in the Best Collected Work category is Regeneration, which includes my short story Mother's Milk. Like I've said elsewhere, whatever happens on Awards Night, there are bound to be celebratory drinks all round.
Congratulations and best of luck to all the finalists.
If you haven't had a chance to read or listen to these stories yet, please go ahead and do so. Also, Paper Road Press plan on making a free e-version of Baby Teeth available for interested readers during the voting period, so keep an eye out for that.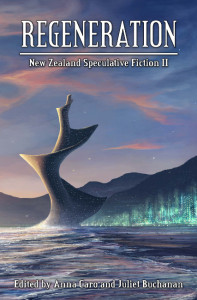 Anyone attending Conclave II, the National Science Fiction and Fantasy Convention 2014, being held in Auckland over Anzac Weekend, can vote on the SJVs, as can any supporting member or any member of SFFANZ, whether attending the convention or not. Do please take the time to look into all the nominated works and consider becoming a part of this celebration of Kiwi Speculative Fiction by voting in the awards.
You can find the full list of finalists here.