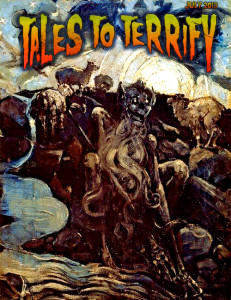 Between the rush of seeing our PledgeMe campaign for Baby Teeth rocking its socks off, and now having another story hit the airwaves, it's been an exciting week.
Head over to the Tales to Terrify podcast website, episode 80, to hear my short horror story The Bone Plate, narrated by Jim Phillips of the Skype of Cthulu podcast.
Have a listen, support the show if you like it, and then maybe consider dropping in on the PledgeMe site and help us get more kids reading more books, so that one day we can freak them out with scary stories, too.