Hey! Look! I'm blogging! How weird is that?
Well, it's been a strange and terrible and uplifting week all at once, and I need to share some cool stuff  around and get some other stuff off my chest, so here we are.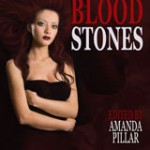 Straight up, my first ever author interview has gone live over at Underwords Press. Myself and several of the other writers with stories in the Bloodstones anthology answered some questions for fellow contributor Erin Underwood, about our childhood fears, and writing. Very cool article, I think, and it leaves me even more excited about seeing this book come out.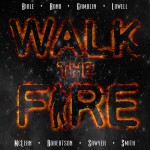 On Tuesday, I also won not one, but TWO books. One was an ebook edition of Walk the Fire, a collection of stories by podcasting heavyweight authors like Matthew Sanborn Smith, Jake Bible, Nathan Lowell, and Patrick Mclean. Looking forward to getting into that. And all I had to do for it was Retweet a Tweet! Nice one, @upwithgravity.
I also won a paperback version of Simon Petrie's new twin-novella collection, entitled Flight 404. To win that one, all I had to do was make a winning suggestion as to how the Punk Tortoise might best give away another copy of his book. I made a couple of suggestions, but unfortunately the idea of hosting a motorcycle-jousting-deathmatch was not the winner, because that might've been fun to watch. Rather, he liked the idea of people posting copies of his book cover around the place and taking photos of themselves with the offending article and sending them in. Let the shenanigans commence. So I'll be looking forward to that in the post and let you know how I like it when it gets here.
It has also been a week for rejection emails and throwing stories back out on the submissions roundabout. In that regard, life goes on. I even succumbed to the lure of the Big Pond, and threw a novel into the Harper Voyager open slush period. Hopefully it doesn't come out too sticky. 
The other thing, the non-writery thing, which has left me rather shattered this week, was a small incident involving our one-year-old daughter and a half-chewed grape. Said grape went down the wrong way and said one-year-old came awfully close to choking to death in my hands as I did everything my first-aid training had taught me to do, as well as some things they tell you not to do, as I fought to get it out. Those were some of the longest and most terrible minutes of my life as my daughter stared at me and at the floor, trying to scream but unable to breathe while I slapped her back and pumped her tummy and tried to hook a finger down her throat. My wife was on the phone to the ambulance and our son ran to hide in the bedroom – later, he told mummy he was scared because daddy was hitting Annabelle. Yes, I was, and I'd do it again if I had to. They tell you that broken ribs will heal, but you can't heal dead.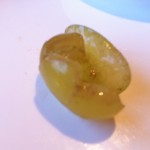 End of story, the damned thing came loose and I managed to scoop it out, and then she screamed. She screamed, and it was the sweetest sound a parent can ever hear. There was blood in her mouth and on my hand but she was breathing and she was alive and she was crying and compared to the alternative…
So the moral of the story is this: Keep your first aid skills up to date. Go to the refreshers, pay attention, because you never know when you might need it.
And I didn't break any of her ribs, thankfully. Though if I had, I could've lived with that.